Science Education Journal (SEJ) is a scientific journal that accommodates the result of study and literature review in the field of science education at primary, secondary, and higher education. SEJ published by Universitas Muhammadiyah Sidoarjo two times a year in May and November. This journal has been doing a collaboration with Perkumpulan Pendidik IPA Indonesia (PPII)/ Indonesian Society for Science Educators. SEJ is available in an online version. SEJ is already accredited S3 by the Ministry of Research-Technology and Higher Education Republic of Indonesia in 2017.
Vol 7 No 2 (2023): November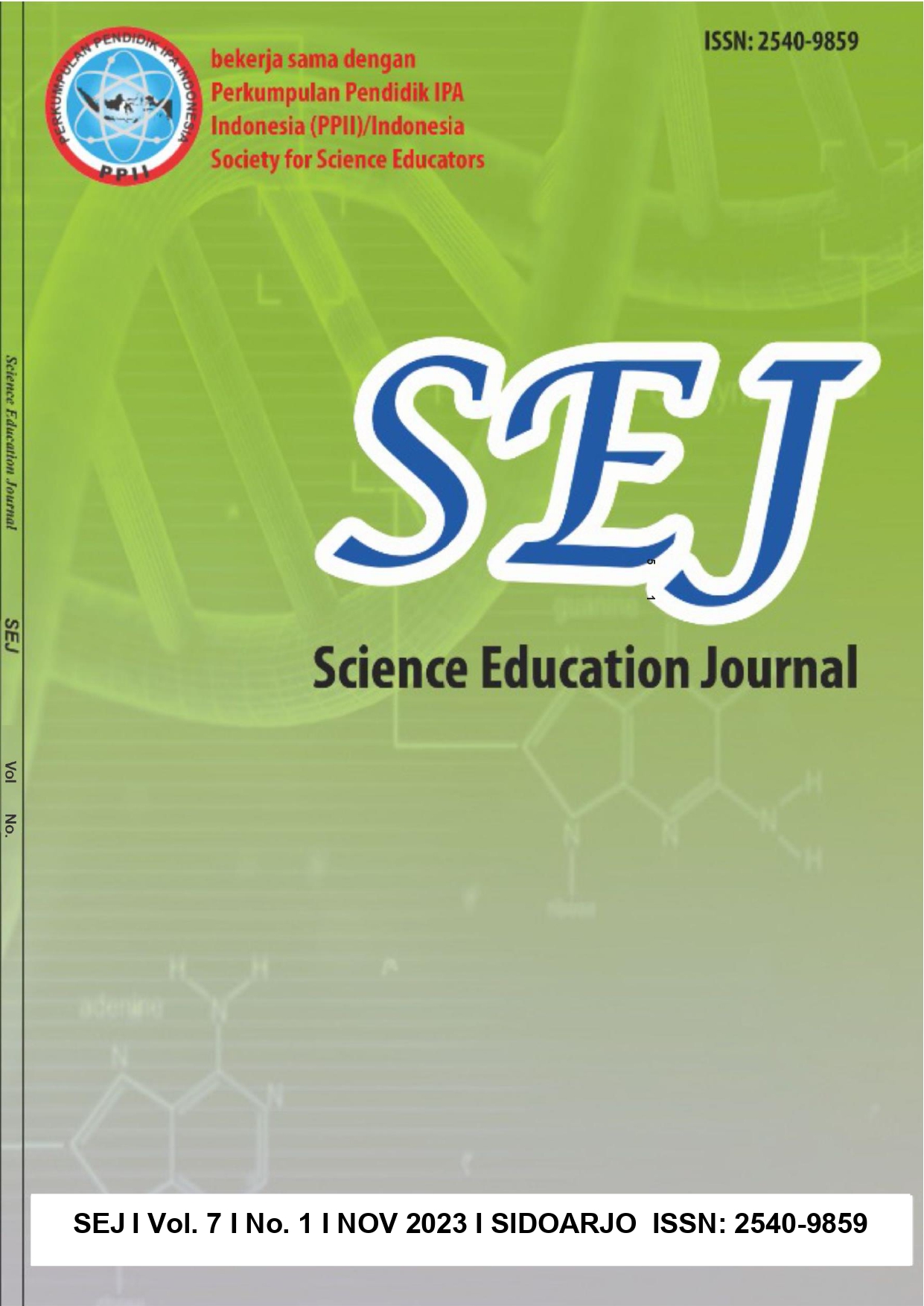 All articles in this issue 5 articles were authored/co-authored by 23 authors from 6 institutions in Indonesia.
Published: 2023-11-30
View All Issues